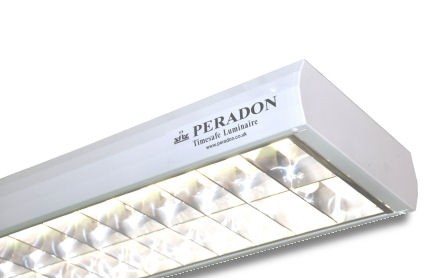 Peradon Timesafe Luminaire


This new snooker/pool table light is the latest innovative design from Peradon. This stunning high quality snooker table light that provides a more professional approach to lighting your 8ft/9ft snooker table or 6ft/7ft pool table. .
This light weight and ultra bright light provides a more even illumination across the whole bed cloth with absolutely no cushion shadowing and also reduces the shadow from the balls that all conventional canopy lighting causes.
Grade 'A' Efficient Tubes (10,000 hours lifespan).

Only 232W output yet exceptional brightness.

Massive Shadow reduction from balls.

Eliminates all cushion shadowing.

Modern Styling.

Suspension cables (Not supplied. Purchased seperately).

Weight 4.5kg each

Please Note: This product should be installed by a qualified electrician.