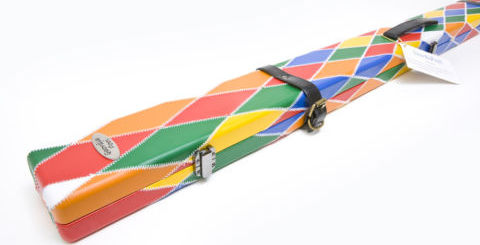 Superb one-piece or 3/4 length cue cases, by Geordie Pool, harlequin multi colour diamond hand stitched patch design, suede interior - for the serious pool or snooker player.
The one piece case can hold 2 full length cues.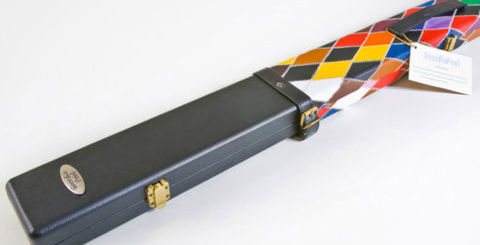 The one-piece cases are available at £95.00 plus P & P, the 3/4 length cases are priced at £90.00 plus P & P.
Click on the link below to go to our web page to place your order:
http://www.blackpoolsnooker.co.uk/products/featured/geordie-pool-cue-cases-2-2-2-2-product.html