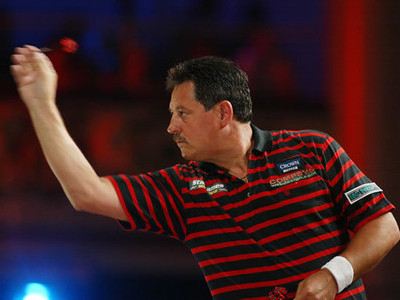 Former two time World Darts Champion, Dennis 'the menace' Priestley will be playing an exhibition night at Hoddlesden Conservative Club at 8pm on Friday 15th October.
Tickets are now on sale at Hoddlesden Con Club at £6.50 each, price includes potato pie supper.
Call the club on 01254 702762 for ticket information.
Dennis will be playing 14 local players, there will be plenty of raffle prizes and a darts auction.
The MC for the night is the ever popular Mr. Paul Booth
Why not have a look at Phil Taylor's new Phase 5 Rosso darts?