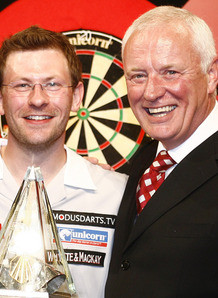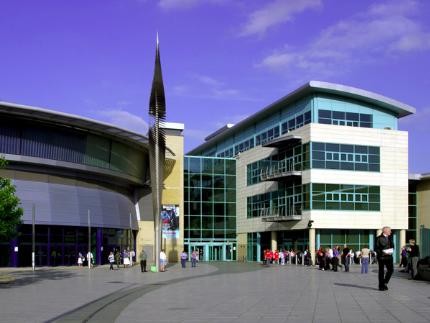 Five players searching for three play-off places in Premier League
It's last chance saloon time for the Premier League stars in Nottingham on Thursday as the 14th and final night of league action will decide who makes the play-offs at Wembley.
The eight stars in the £400,000 tournament have competed over the past three months for places at the Wembley Arena on May 23, when the top four players will contest for the £125,000 first prize.
While World Champion Phil Taylor has already ensured a semi-final berth, having progressed through 13 weeks unbeaten, five players enter the final league night able to finish in the top four.
Simon Whitlock sits second in the league table with 14 points, a point ahead of Mervyn King and Ronnie Baxter, with James Wade on 12 points and Adrian Lewis on 11 points.
But even Australian star Whitlock, the World Championship runner-up, could still miss out on a play-off spot should he lose to King and other results go against him.
Champ in trouble
Wade opens the night's games when he faces Terry Jenkins in a match he cannot afford to lose, while a win for Baxter against resurgent Raymond van Barneveld would ensure his top four place.
Whitlock and King meet in the night's third, and most crucial, fixture, while Taylor meets Lewis in the final match - a game Lewis may need to win to reach the top four should Baxter and Wade suffer defeats.
"It's going right to the wire and it's really exciting," said Whitlock. "I was feeling the tension last week in Newcastle when I played James Wade, and to win that was massive for me.
"I knew I had to go up there and win and it's the same this week too. I won a Players Championship on Saturday so I'm really confident and feeling good about my game.
"My finishing has been good recently and that's the thing I practice most on, so if I'm hitting my checkouts I usually do well."
Defending Premier League champion Wade bounced back from that loss to Whitlock in Newcastle by winning a UK Open Qualifier on Sunday, and admitted: "I play first and I know I have to win because even a draw might not get me into the top four.
"I had a bad start to the season, losing my first four games, so I knew I'd made it tough for myself but I'm going into Thursday positive and looking to beat Terry.
"If I do that, it puts pressure on the other players in their games."
Jackpot
Should Wade and Baxter lose, Lewis would enter the night's final game knowing he needs to defeat Phil Taylor for the first time on television, as well as overhaul a leg difference deficit with the players above him, if he was to finish fourth.
"If I win, I might still have a chance of qualifying and that's how I will prepare for the match," said Lewis. "If I want to qualify then I have to beat Phil and that would prove I deserve to be in the play-offs.
"At the beginning of the league I wouldn't have expected to be in this position, because I'd have wanted to have qualified before the last week, but I'm still in with a shot."
Taylor is bidding to end the league phase unbeaten should he avoid defeat against Stoke rival Lewis, and said: "I am going to go up there and enjoy the game.
"Adrian always gets up for matches against me and it could be crucial for him, but I won't be doing him any favours."
While Lewis could finish fourth, a loss to Taylor may also mean he slips to a seventh in the final table if Raymond van Barneveld ends the season with a third successive victory.
"I've got no pressure and all the pressure will be on Ronnie," said van Barneveld. "I just want to finish as high as I can in the table and the way I've been playing I wish the Premier League was running for another five weeks now!
"I've lost eight games this season and that's disappointing for me but I can't control my opponent or what happens in Adrian's game. All I can do is play good darts."
http://www.blackpoolsnooker.co.uk/products/darts-products.html