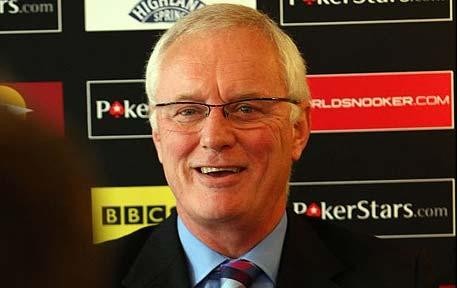 Snooker boss Barry Hearn has promised "non-stop breathtaking action" after announcing a new one-frame shoot-out event for the world's top 64 players.
Hearn said the World Snooker Shoot-Out was a key part of his plans to overhaul the sport and draw in a new audience.
"It will be snooker at full throttle," said the World Snooker chairman.
The tournament, which will have a random draw, will feature a 20-second shot clock and frames will not be allowed to take more than 12 minutes.
The event will run from 28 to 30 January, 2011 at a venue to be announced, and will be screened live on Sky.
"It will test players to the limits of what they can do under pressure," added Hearn, who said the champion would win £32,000 for their efforts.
"They will have to make quick decisions and show their natural ability and plenty of bottle - with the chance to double their money for every game they win.
"There will be a very lively atmosphere so it might not be one for the purists, but we want to appeal to new and younger audiences and this is the perfect format to trial.
"This is among the most exciting ideas I've had since coming back into snooker and I can't wait to see it realised.
"It's one of a variety of new events on the calendar which will help to generate a new and wonderful era for snooker."
Sky has not screened any World Snooker-sanctioned events since 2004, with its coverage of the sport limited to the Premier League event.
Since returning to the sport, Hearn has helped set up a new ranking event in Germany, extended the deal to hold the World Championship at the crucible and announced plans for a World Seniors Championship.
Hearn intends to take a 51% stake in World Snooker, with players and other stakeholders in the sport owning the remaining 49% of what would become an independent business.