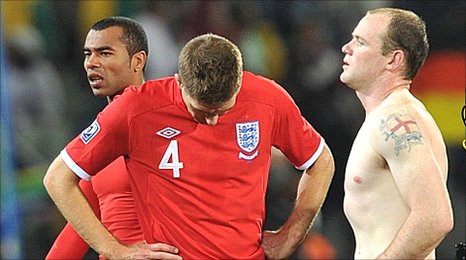 Germany's footballers have been playing snooker at their training base in South Africa, which one report claims may have given them a psychological edge over England.
We may have only expected to see 4-1 scorelines at the Star Xing Pai Players Tour Championship over the weekend, but that was also the margin by which Germany thumped England in football's biggest tournament on Sunday.

According to the Daily Mail, German coach Joachim Low had his stars potting balls as part of their preparation for the second round clash. "It is thought snooker will help them get inside the minds of the Englishmen," said a source in the German camp. "Any potential psychological edge is explored by Joachim."

Several England players are also keen cuemen, including Steven Gerrard, John Terry and Joe Cole, and they also had a table set up in their camp. They'll have a bit more time to practise their skills on the green baize now that they don't have to worry about football for the next few weeks.

There was a small measure of revenge for England at PTC1...Germany's only professional snooker player Patrick Einsle lost 4-0 to Yorkshire's Paul Davison.