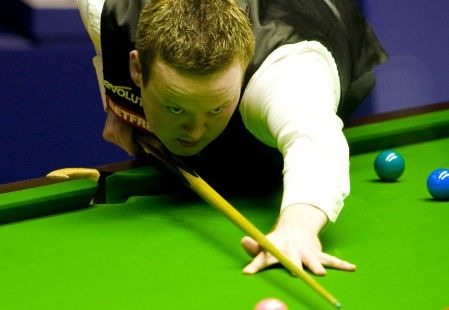 Shaun Murphy won the last seven frames to score an astonishing 9-8 victory over Ding Junhui in the final of the Rundili Wuxi Classic.
The conclusion to the invitation event in Ding's home town of Wuxi looked like a procession when the home favourite led 8-2. But with one of the great comebacks in snooker history, Murphy stormed back to win a thrilling contest and bank the £20,000 first prize.
Ding strode into a 5-1 lead with best breaks of 63, 67 and 62. Murphy stemmed the tide with a 101 but that looked like token resistance when Ding won the next three with a top run of 75.
From that point, Ding scored just 14 points in seven frames, as Murphy caught fire and piled in breaks of 78, 92, 59, 58, 96 and 86 to win in style.
"It's got to be one of my best ever wins, maybe not the best, but in the top three," said Sale-based Murphy. "Even at 8-2 down I never stopped believing that I could win. When I got to the interval at 8-4 things were looking up, and from that point the scoreboard just got better and better for me.
"Ding played well, it wasn't as if he lost it. There was one scrappy frame out of the last seven which I managed to nick, and I won all of the others well.
"It's always nice to start the season with a win and hopefully I can take this form into the next event. I said at the Crucible that I had been practising very hard and eventually it would pay off," added the former World and UK Champion, who beat Stephen Hendry and Mark Allen in his first two matches in Wuxi.