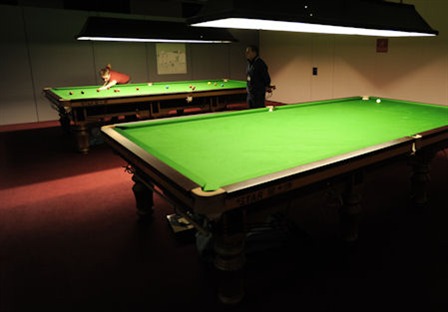 Over 500 players from across the UK have already entered the early qualifying rounds of the World Open.
It's snooker's equivalent of the FA Cup, with 20 winners from club competitions to go through to the professional qualifying rounds in August. They will then have the chance to get through to the televised stages in Glasgow in September, when the world's top players will be competing for the title.

Rileys has 10 places up for grabs and the knockouts will take place at Rileys clubs throughout the UK on the 10th and 11th of July with the winners going forward to regional finals on the 31st July and 1st August.

Maurice Kelly, CEO of Rileys, said: "We are delighted with the response so far. We have some very talented players in our clubs and the World Open offers a fantastic opportunity for ten Rileys qualifiers to play against the best."

The closing date for entries is the 4th of July and to enter simply go on-line at www.rileys.co.uk/worldopen

The other 10 regional qualifiers are run by independent clubs.The World Open receives equal funding and support from Event Scotland and Glasgow City Marketing Bureau.
Click on link to view snooker tables.