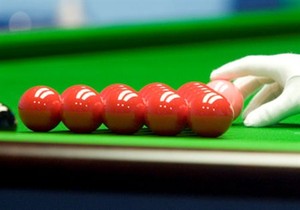 The first event in snooker's new Players Tour Championship has attracted entries from over 70 professional players.
Top stars such as Ronnie O'Sullivan, Mark Selby, Shaun Murphy, Mark Williams, Stephen Maguire, Graeme Dott, Peter Ebdon and Jimmy White are among the line up for the four-day event, which starts this Thursday at the World Snooker Academy in Sheffield.

The field also has an international flavour, with the likes of Brazil's Igor Figueiredo and Germany's Patrick Einsle set for action as well as players from China, Thailand, Malta and Belgium.

The PTC events are also open to amateurs and the first tournament has drawn a total of 148 entries; 73 professionals and 75 amateurs.

There will be 12 PTCs in the series, six at the Academy and six in Europe, each with a £50,000 prize pot. A new Order of Merit will track how much money players win, with the top 24 after the 12 events to go through to the televised conclusion in March.

World Snooker chairman Barry Hearn said: "We're delighted with the strength of the field for the first PTC event. Bearing in mind that a lot of players might miss it because of previously-arranged commitments, to get 73 of the 96 professionals there is a very good strike rate.

"There are ranking points and a lot of money up for grabs at these events, so players who miss the first one might see themselves slipping down the rankings and quickly get their names down for the second one. Ideally I'd like to see all of them competing and striving for a place in the final stages.

"This is a fantastic time to be a snooker player as we're putting on more tournaments with adventurous formats. With the 12 PTCs, we've got 20 events this season which will carry ranking points – a big difference from last season when there were only six. I'm looking forward to the new era and I've no doubt the players are too."

Matches to look out for in the first round of PTC1 include O'Sullivan against Welshman Andrew Pagett, Murphy against former Junior Pot Black winner Mitchell Mann and Marco Fu against Belgian prodigy Luca Brecel.
Order a new snooker table before 31st July 2010 and get free delivery: click
here
for details: