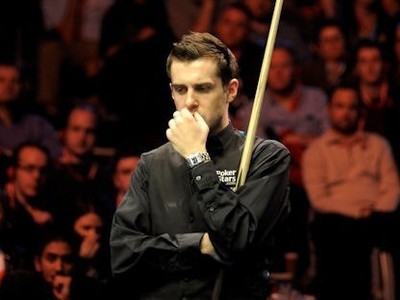 Mark Selby won the SangSom Six-Reds World Championship in Bangkok by beating Ricky Walden 8-6 in the final.


After going 5-3 up with top breaks of 63 and 71, Leicester's Selby nicked the crucial ninth frame by gaining the snooker he needed on the last red then clearing to the black.

Walden, who win this title two years ago, came from 7-3 down to 7-6, before Selby sealed victory in frame 14.

"I was in a very confident mood coming to this tournament," said Selby, who recently won the second event in the new Players Tour Championship series.

"I like six-red snooker because it is anybody's game and it could have gone Ricky's way as well. However, that is the reason that we were being a bit cautious out there and the match was a bit scrappy at times.

"The pressure mounted on me as he narrowed the margin late in the match, but all I needed was to hang in there and wait for just one opening. It was quite a relief to cross the winning line."
Serious Player? Why not treat yourself to Cue Craft's top of the range 'Coronet' snooker cue at our unbeatable price?