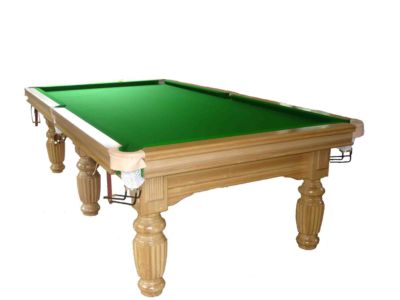 9ft Oak Sovereign Snooker Table - Now in stock!!
Get this magnificent 3/4 size Oak snooker table complete with all the playing accessories and delivered/installed for £2200.00.
Free delivery to mainland UK limited to the end of July 2010
Ring now on 01253 299710 to order
The Sovereign snooker table comes complete with snooker balls, triangle, cross rest, spider rest, rest hooks, dust cover, chalk, 2 cues, scoreboard and cue rack.
Why not subscribe to our newsletter and be the first to receive our latest promotions and special offers giving you the option to purchase your desired products at a discounted price.