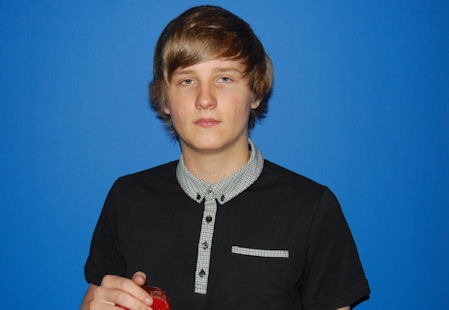 Greg Davis intends to be a familiar face playing snooker in Sheffield this season - just like his dad has been for the past three decades.

It won't be the Crucible that 19-year-old Greg is competing at, but the World Snooker Academy a few miles away, where the Star Xing Pai Players Tour Championship takes place. He is, of course, the son of Steve Davis, who won six World titles in the 1980s and reached the quarter-finals at the Crucible this year on his 30th apperance at the famous venue.

Greg is also a gifted player, having made breaks of 114 and 109 in practice matches. "My highest in a tournament is 88. I was on a 147 but I twitched," he told worldsnooker.com with a familiar dry sense of humour.

He played in the first PTC event last week, and lost 4-0 to World No 43 Martin Gould, though the match was much closer than the scoreline suggests, with two of the four frames going down to the colours.

"It was a very enjoyable game," said Greg. "It was my first time playing under professional conditions and it took a while to get used to the table. But I didn't do a lot wrong and I took him close in a couple of frames."

He's set to play in PTC2 next week and intends to take part in as many events as he can, during the summer break from his course in computer forensics at the University of Sunderland.
Blackpool Snooker Company provide Snooker Tables, Pool Tables as well as Darts and other related products across the Fylde coast and most of Lancashire.