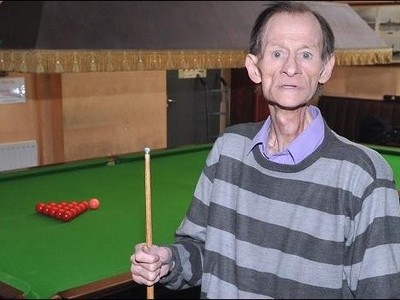 Snooker legend Alex Higgins has died at the age of 61.
Higgins won the World Championship title twice and will be remembered as one of the great players to have ever played the game.Alex Higgins, the snooker player who is credited with changing the way people viewed snooker forever, has died after a long battle with throat cancer.The two-times World Snooker Champion had struggled to overcome his battle with throat cancer for over a decade and in May the snooker legend, looking shockingly thin, found the strength to attend a charity party in his honour.
'Hurricane Higgins' has been battling throat cancer for almost a decade and radiotherapy has caused him to lose all of his teeth, leaving him struggling to eat properly.
Stars from the sport including Jimmy White, 47, John Virgo, 63, and Tony Knowles, 54, joined a frail Higgins at a restaurant to raise £20,000 to pay for crucial surgery.