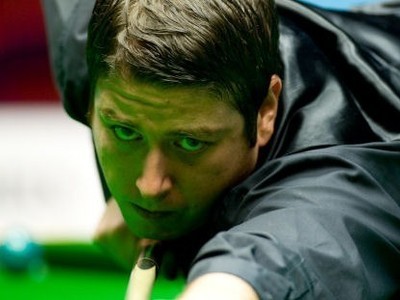 Matthew Stevens survived a gritty display from veteran Darren Morgan to score a 3-2 victory and reach the final stages of the World Open.
Former UK and Masters champion Stevens opened with breaks of 104 and 84 but then saw his 2-0 lead evaporate as fellow Welshman Morgan, who was handed one of the amateur places in the qualifiers, compiled runs of 46 and 68.

But Stevens held his nerve to win the decider 65-1 and make it through to the last 32 in Glasgow. The result means that Thailand's Thepchaiya Un-Nooh will be the only amateur at the venue - he won two matches and his last 64 tie against Ali Carter has been held over.

China's Liu Song, who was allowed to play in the first two ranking events of the season because of John Higgins' suspension, made a break of 104 in beating Michael Holt 3-1, while former Shanghai Masters champion Ricky Walden knocked in 85 and 103 in beating Andy Hicks 3-1. Andrew Higginson top scored with 85 in a 3-1 victory over Liang Wenbo.
Glasgow's Marcus Campbell qualified for his home event with a 3-1 defeat of Simon Bedford and Joe Jogia edged out Gerrard Greene 3-2.

Would you like your own snooker table? Take a look at our 3/4 size oak Sovereign Snooker Table