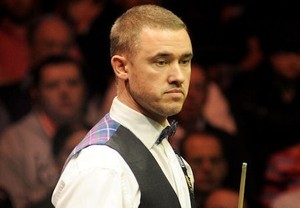 Stephen Hendry won his first match of the season with a 4-0 defeat of Liu Chuang at the Paul Hunter Classic.
The seven-times World Champion did not enter the first three PTC events and lost 4-0 to Anthony McGill in the fourth, but returned to winning ways as breaks of 61, 54, 50 and 53 helped him to a comfortable win over China's Liu in Furth.

Betfred.com World Champion Neil Robertson eased to a 4-0 win over Andy Hicks with top runs of 70 and 54, while a battle between two former World Champions went the way of Steve Davis as he came from 2-0 down to beat Graeme Dott 4-2 with 62, 58 and 67.

Defending champion Shaun Murphy came from 3-1 down to beat Mark King 4-3, knocking in an 89 in frame five and a 76 in the decider, while Marco Fu closed with 96 and 72 to beat Zhang Anda 4-3.
Have a loook at our new range of pool/dining tables