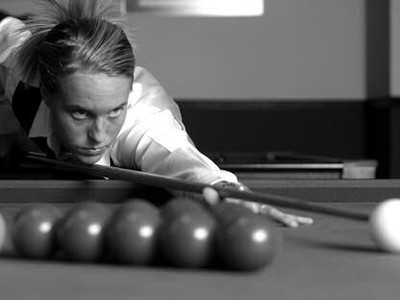 Wendy Jans and Anita Rizzuti, two of Europe's top ladies players, have been given places in snooker's new World Open.
Belgium's Jans (pictured) and Norway's Rizzuti will compete in the qualifying rounds of the world ranking event at the World Snooker Academy in Sheffield this weekend. The tournament's innovative format gives the chance for juniors, women and international amateurs and the winners of regional club tournaments to compete against the 96 professionals.

Jans will play World No 66 Simon Bedford, while Rizzuti will face current World Amateur Champion Alfie Burden. Both will need to win at least two matches to qualify for the televised stages in Glasgow in September.

Jans is the current European Champion, nine-times Belgian champion and won the IBSF World title in 2006.

"I'm very excited about playing in a world ranking event for the first time," said the 27-year-old. "It's also the first time that I will be playing a male player in a professional event. I would love to see more events like this because it's a great chance for all the players out there to compete with the best in the world.

"I have beaten top male players in the past so I know I can do it. I also know that it won't be easy because they are all top players. But I'll give it my best shot."

Norway ladies No 1 Ruzzuti, whose partner Kurt Maflin plays on the professional circuit, added: "My chances of qualifying are obviously slim, but I'm hoping a main tour event will bring out the very best in me. If a lady is going to qualify it could be my good friend Reanne Evans so I wish her the best of luck.

"I'm number one in the Norwegian rankings and have been for almost a year now, as I'm the only female snooker player in Norway. At the moment I'm trying to find all the time I can to practise so I can stay in front of the guys as long as possible. I love trying to beat the boys!
"Kurt and I have two kids so there's not too much time for me to practise. I don't practise that much with Kurt, it's better for him to play alone then with someone who gives him too many chances in a frame. It has inspired me a lot that he got back on the pro tour. He made a 147 in the first PTC event, and I wasn't surprised at all as he makes them all the time in practice."
The World Open features a random draw for each round, raising the possibility that Rizzuti and Maflin could be drawn to play him if they both qualify for the venue.
"If he didn't let me win, his dinner wouldn't be served for a long, long time!" she joked.
The qualifiers run from August 21 to 24 with the venue stages from September 18 to 26 at the SECC in Glasgow.

The World Open receives equal funding and support from EventScotland and Glasgow City Marketing Bureau.