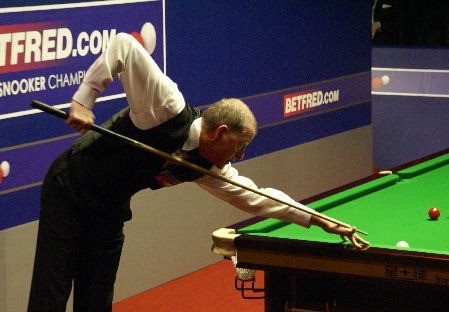 World Snooker has announced the introduction of the World Seniors Snooker Championship, an annual event pitting the greatest players from the Golden Age of Snooker against each other for the right to call them self the World Seniors Champion.
This year's tournament will include six former World Champions: Steve Davis, John Parrott, Ken Doherty, Dennis Taylor, Alex Higgins and Joe Johnson and the People's Champion Jimmy White. The final place will be contested between Peter Ebdon and the winner of the qualifying tournament. The players will be competing for a £50,000 prize pot.
The inaugural World Seniors Snooker Championship will be held at Cedar Court Hotel, Bradford on 5-7 November 2010. Matches will be played over three frames in the quarter finals, five frame in the semis and seven frames in the final.

The World Seniors Qualifying event will be held in Cue Gardens, Bradford on 28-30 May. The players set to feature include Tony Knowles, Tony Drago, Mike Hallett, David Taylor, Dave Harold, Darren Morgan, Nigel Bond and Joe Swail. The format will be the same as the main event.
Joe Johnson, one of the key people behind this new event stated: "I have been working very hard to pull this concept together and I am glad that with World Snooker's help we are making it a reality. I cannot wait to get out on the floor and battle it out with my old friends and adversaries. Snooker fans have been crying out for this type of event and I am sure that we will do our best to put on an entertaining Championship."
General admission and hospitality tickets will be available for both the Qualifiers and the World Seniors Snooker Championship. Ticketing information will be available shortly from www.worldsnooker.com/tickets