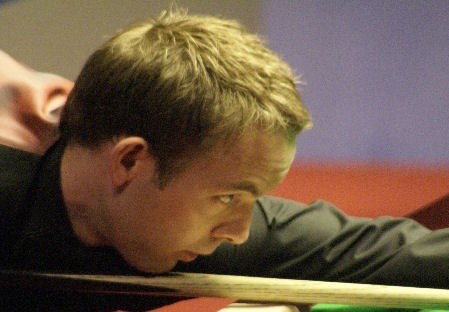 Ali Carter will take a commanding 7-2 lead into the second session of his match with Jamie Cope after dominating their opening session at the Betfred.com World Snooker Championship.
Carter started brightly taking early lead with a break of 55 in the opening frame, writes Jon Shaw.
He won the second with a break of 48 after Cope had got in early before missing on whilst on 20. Cope was able to find some fluency in frame three when he made a contribution of 62 to cut his arrears to 2-1. It was Carter though, who secured a 3-1 mid-session lead after managing to win a scrappy 32 minute frame on the colours.

Carter dominated after the interval with breaks of 57 and 43 putting him 4-1 in front. Cope continued to make errors in frame six and a missed black on the penultimate red led the Stoke player to concede the frame and go further behind at 5-1.
Carter won the next as well to go 6-1 up, but it will be the eighth frame that would prove the cruellest for Jamie Cope. An early break of 64 put Cope in pole position to close the gap, before Carter made a fantastic clearance of 49 to steal the frame and increase his lead to 7-1.

Cope gave himself some hope by winning the final frame of the session courtesy of 43 clearance to pink. But it is Carter who will require just three more frame to set-up a second round match with either Joe Perry or Michael Holt.

The match will play to a finish on Monday afternoon at 2.30pm.
Snooker Cues
Buy your Snooker Cues from Blackpool Snooker Company. We stock a wide range Peradon Snooker Cues and Cue Craft Snooker Cues